PAT holds Independence Day seminar
Pakistan still stuck in problems despite 76 years of independence: Raja Zahid Mahmood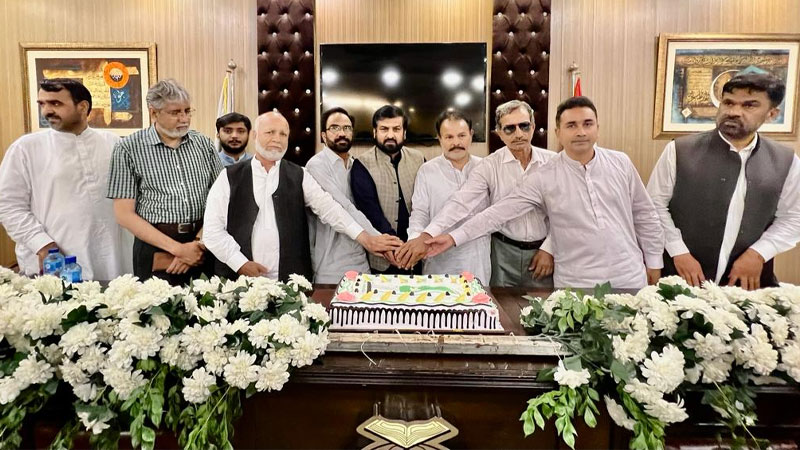 Senior vice-president of PAT, Raja Zahid Mahmood, has said that the countries that won freedom with us have march ahead, while we continue to lurch from one crisis to another. He said that the problems that could have been solved seventy years ago still mar us. He said that Pakistan, a country with an atomic power, has lagged behind India, Afghanistan, China and Bangladesh, asking as to when the country will turn the corner.
Raja Zahid Mahmood made these remarks while speaking at a seminar held under the banner of PAT in connection with the Independence Day celebrations. He said that Afghanistan, which has been caught up in wars and conflicts, has stabilized; Bangladeshi economy is progressing by leaps and bounds; China is the second biggest global economy whereas India is a rising power.
Arif Chaudhry, Secretary Coordination PAT, said on the occasion that the progress achieved by the neighbouring countries and the decline in Pakistan has disappointed our youth. He said that all stakeholders including politicians should get together by putting their differences aside and give a roadmap of restoration and revival for the future. He said Pakistan has come to this sorry pass, not because of external forces but the failure of our own policies.
Shafaat Ali Mughal said that God never changes the conditions of those who do not do anything themselves about it. He said that the merciless use of power, ego, hatred and revenge has divided our nation and undermined the foundations of the country. He said that without getting rid of these evils, we cannot move forward.
Makhdoom Gulzar Hussain, Afzal Gujjar, Sardar Arif, Saeed Bhatti, Mohsin Iqbal, Amjad Hussain Chaudhry and others spoke at the seminar.