Fawad Chaudhry & Senator Ijaz Ch call on Khurram Nawaz Gandapur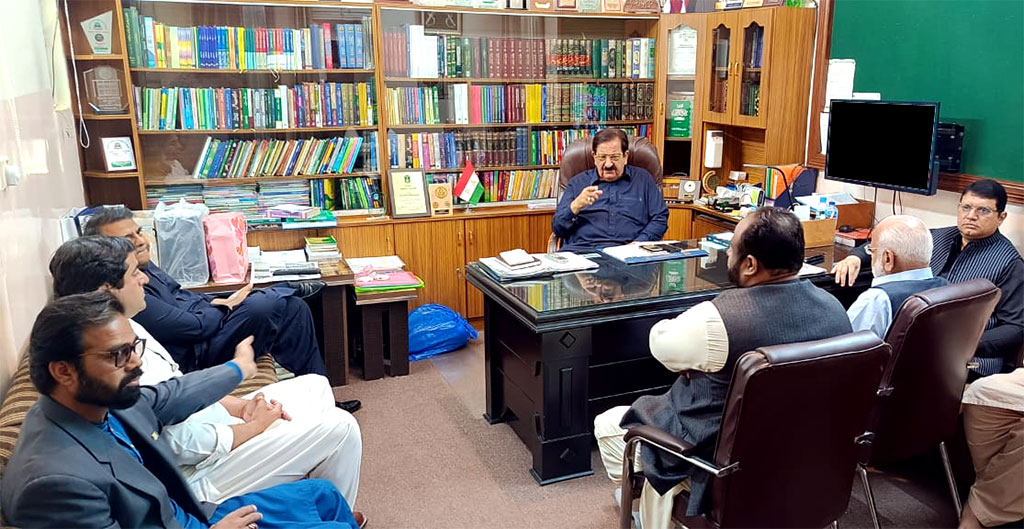 Senior PTI leaders Fawad Chaudhry and Senator Ijaz Chaudhry visited the MQI central secretariat. They called on PAT Secretary General Khurram Nawaz Gandapur and discussed prevailing political situation in the country.
Speaking on the occasion, Khurram Nawaz Gandapur said that the postponement of the elections in Punjab is a clear deviation from the Supreme Court ruling. He said that PAT would play its active role in politics. He said that the people's sufferings are being ignored in the conflict over elections, adding that unplanned relief has led to the people's worries. He said that the distribution of free flour was not planned well, and it is for this reason that precious lives have been lost. He said that our attention remains focused on justice in the Model Town case, adding that the non-provision of justice to the families of the martyrs even after the passage of the eight years is a cause of serious concern. He said that countries become the victim of anarchy in the absence of justice and fair play.
In his talk on the occasion, former federal minister Fawad Chaudhry said that Pakistan's future is linked to the implementation of the rule of law and the Constitution in letter and spirit. He said that the political instability is taking a heavy toll on the country. He said that the PTI never shut the door on political dialogue, adding that the demand for election is in line with the Constitution. He said that the people are looking at the Supreme Court now. He said that the election deadline given by the apex court is being made controversial in one way or the other. He said the deviation from the rulings of the Supreme Court has serious implications. He said that PTI stands for peace and stability. He said that the Constitution is the only document that can help us find solutions to each problem.
Raja Zahid Mahmood, Noorullah Siddiqui, and Arif Chaudhry were also present in the meeting.