Senator Azam Swati meets Khurram Nawaz Gandapur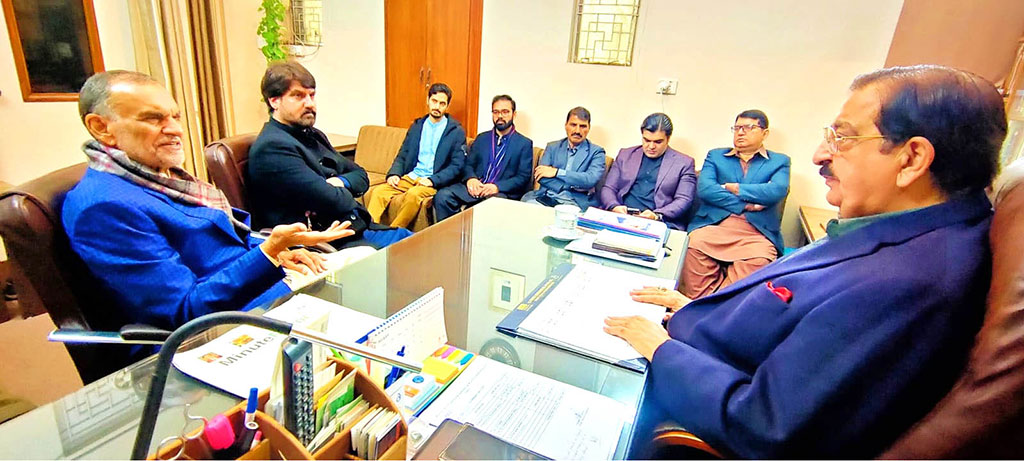 On 13th January, Senior PTI leader Senator Azam Swati visited the PAT secretariat and met PAT Secretary General Khurram Nawaz Gandapur in his office. Both the leaders discussed the prevailing political situation in the country.
In his talk, Senator Azam Swati said that we wanted to see the institutions responsible for dispensation of justice strong, dignified and empowered so that no one is able to violate the constitution, morality and fundamental rights on the basis of power. He said that there is neither democracy nor the system of justice in Pakistan, adding that the Model Town tragedy is its living manifestation.
Senator Swati said that the basic fundamental rights and the sanctity of home are unsafe under the present system. He said that we would continue to raise voice for the oppressed of the Model Town tragedy till such time that justice is served.
Speaking on the occasion, Khurram Nawaz Gandapur described the present system as the biggest enemy of development and progress and waged a political struggle against it. He said that the PAT workers laid down their lives and still continue to face harassment, intimidation and illegal cases to this day. He said that our standard position is that no change is possible as long as the current system stays intact. He said that the system has strengthened mafias so much that they consider themselves above accountability.