MWF actively serving people in flood-hit areas: Mian Rehan Maqbool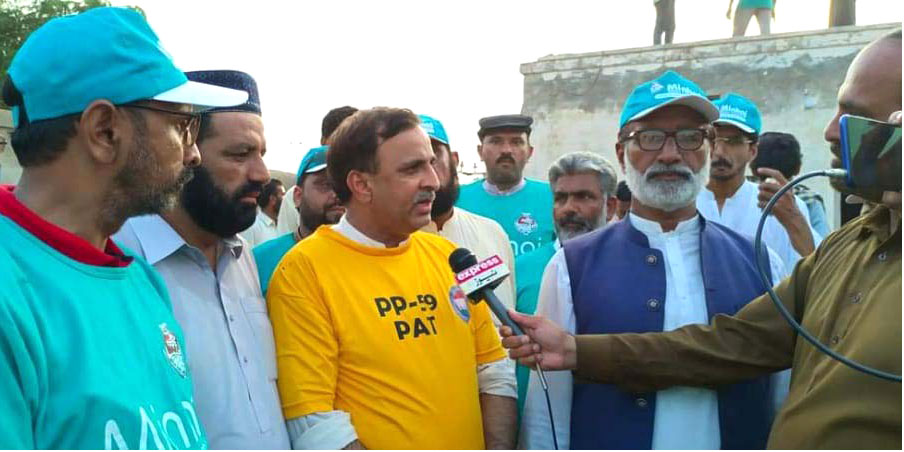 Mian Rehan Maqbool, president of PAT Central Punjab, has said that the volunteers of MWF, PAT and MQI are reaching the flood-affected areas with relief goods. He said that flash flooding and torrential rains have wreaked havoc across the country with over 33 million adversely affected. He said that in order to provide support to our brothers and sisters looking towards us for help, we would have to become one nation.
Mian Rehan Maqbool said that MWF continues to take part in the relief activities in all the four provinces. He said that the tent settlements have been set up in Rojhan, Fazilpur, and other affected areas of Balochistan. He said that the tent settlements have the medical, educational and other facilities. He said that the new settlements are also being set up and items of daily use being provided to the flood victims.
Mian Rehan Maqbool made these remarks while talking to the journalists after the visit of the flood affected areas in Layyah district. Mian Noor Ahmad Sahoo, president of PAT South Punjab, Secretary Coordination Sardar Umar Daraz, central media coordinator Rao Muhammad Arif Rizvi, Muhammad Asif Sulehria Advocate and other leaders were also present on the occasion.
Mian Rehan Maqbool and the members of his delegation inspected the relief activities. He said that there is an urgent need of bedding, tents, blankets and the water tanks in the affected areas, adding that food items and medicines are also urgently needed. He said that Minhaj Welfare Foundation has set up more than 40 medical camps in Sindh, Balochistan and the affected areas of South Punjab where thousands of people are being given medical care and medicines. He said that PAT is standing by our suffering brothers and sisters at this difficult time.
Throwing light on the magnitude of the flood tragedy, Mian Rehan Maqbool said that the challenge requires a national effort to deal with it. He said that millions of families have been displaced with their lives and livelihoods disrupted beyond imagination.