PAT workers taking part in rescue & relief operations in Balochistan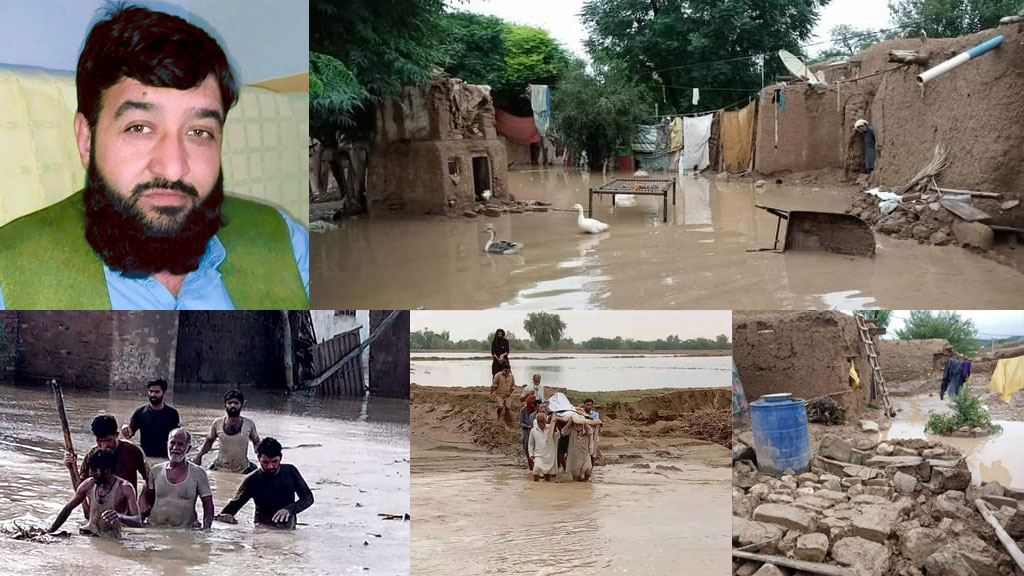 PAT Balochistan President Muhammad Ismail Muslim Norazai has expressed his deep sense of grief and sorrow on the loss of precious lives and destruction of property and infrastructure in the flash floods and torrential rains in Balochistan. He said there is an urgent need for a permanent policy and SOPs to deal with natural catastrophes. He said that our system gets into action mode only when an emergency is created, which is often too little, too late, compared to the magnitude of the challenge. He said that we share the grief of the families who have suffered immensely in these floods in different parts of the country. He prayed to Allah Almighty to rest the departed souls in peace and give patience and fortitude to the bereaved families to bear the loss of their loved ones.
Muhammad Ismail Muslim Norazai made these remarks while chairing a meeting of the provincial office-holders. The meeting was attended by Daniyal Khan Khilji, Ismail Nazr, Abdul Samad Lala, and others.
PAT Balochistan President said that the PAT workers are taking active part in rescue and relief operations. He said that the communication infrastructure has been severely destroyed as a result of rains and flash floods and urged the authorities to restore the road network on priority. He said that the people of the low-lying areas, that are flood-prone, should be immediately shifted to the safe locations. He said that there are many statements being made about the arrangements but little action to back them up. He said that except the Pakistan army personnel, hardly anyone is seen.
Muhammad Ismail Norazai said that Shaykh-ul-Islam Dr Muhammad Tahir-ul-Qadri has directed the workers to help the flood affected people and take part in the relief operations. He said that restoration of the areas destroyed by floods should be the topmost priority of the government. He said that modern gadgetry should be used to predict weather so that actions can be taken in advance to minimize the damage.