The Quaid-i-Azam's ideology still awaits implementation: PAT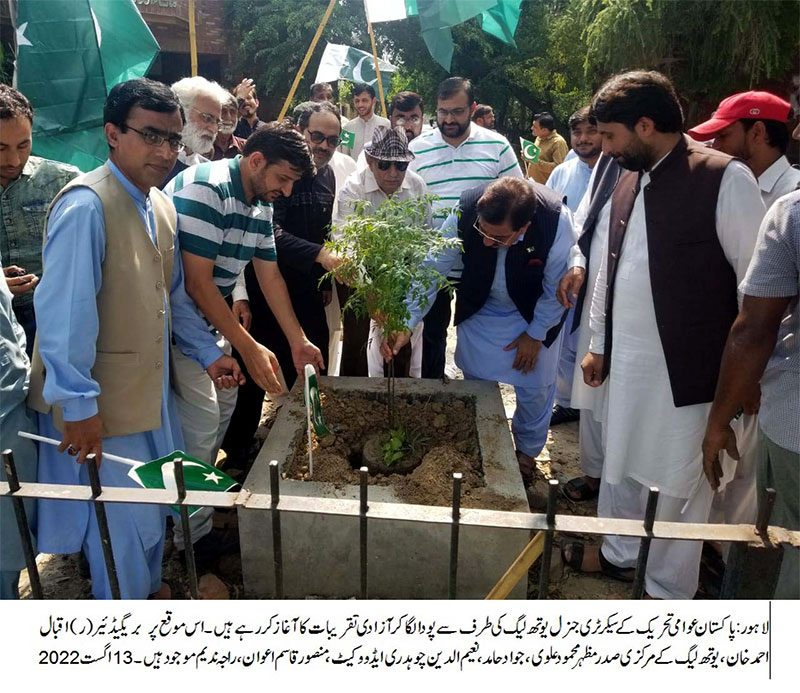 The sayings of the Quaid-i-Azam are a beacon of light and await implementation. Rule of the law, equality, and a system of socio-economic justice are some of the fundamental pillars of his philosophy. We, as a nation, have failed the founder of the nation and continue to lurch from one crisis to another.
Qazi Zahid Hussain, central PAT President, stated this in a message on the occasion of the diamond jubilee celebrations of Pakistan. He said if we do not get rid of ills such as nepotism, corruption, terrorism and extremism, it would be treason with the blood of the martyrs and the ideology of our founding fathers. He said that the current system is the biggest hurdle in the way of the establishment of the welfare state.
PAT Secretary General Khurram Nawaz Gandapur planted a sapling to launch the Independence Day celebrations in the PAT's central secretariat. The prayers for the country's progress, peace and prosperity were made on the occasion.
Speaking on the occasion, Khurram Nawaz Gandapur said that the leaders and the workers are going to any lengths to defend their parties. He said that there is hardly anyone out there who is promoting the teachings of the Quaid-i-Azam. He asked the political parties to sit together and hold dialogue on the economy. Terming it as foremost challenge, he said that millions of people are living a hard life due to the deteriorating economic conditions.
Director Interfaith Relations Sohail Raza conducted the proceedings of the event, whereas Brig. (r ) Iqbal Ahmad Khan, Mazhar Mahmood Alvi, Syed Altaf Hussain Shah, Jawwad Hamid, Naeem-ud-Din Ch Advocate, Abdur Rehman Malik, Mansoor Qasim Awan, Raja Nadeem, Tayyab Zia, Saeed Shah, Mushtaq Ahmad and other leaders were present on the occasion.