Pakistan's youth capable of protecting ideological frontiers: PAT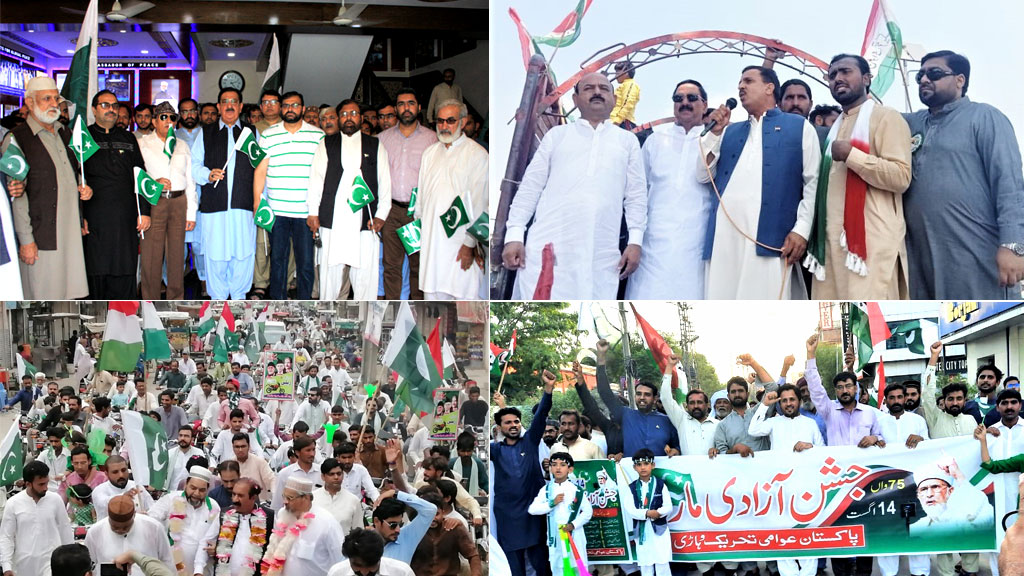 PAT Secretary General Khurram Nawaz Gandapur has congratulated the local chapters and office-holders of the party for organizing rallies and events to celebrate the 75th Independence Day. He said that propaganda against the Pakistan ideology is intolerable. He said that no one can dare challenge the interest of Pakistan in the presence of the politically aware youth. He asked the youth to fully and comprehensively respond to the online smear campaign against the motherland.
Khurram Nawaz Gandapur said that Pakistan is a trust bequeathed to us by the hundreds of thousands of martyrs, adding that it would continue to live till the Day of Judgment and those intending to damage it will be humiliated.
PAT Secretary General said that the PAT took out rallies and held events in different cities of the country to celebrate the festive occasion of Pakistan's independence. Meanwhile, PAT central Punjab President Mian Rehan Maqbool, North Punjab President Qazi Shafique and South Punjab President Noor Ahmad Sahu congratulated the people of Pakistan on the diamond jubilee. They said that the people are fed up with the rotten and outdated system. "The current system and country cannot go hand in hand. The earlier this system is gotten rid of the better," they stated.