Awami Lawyers Movement announces support for Lehrasib Gondal Advocate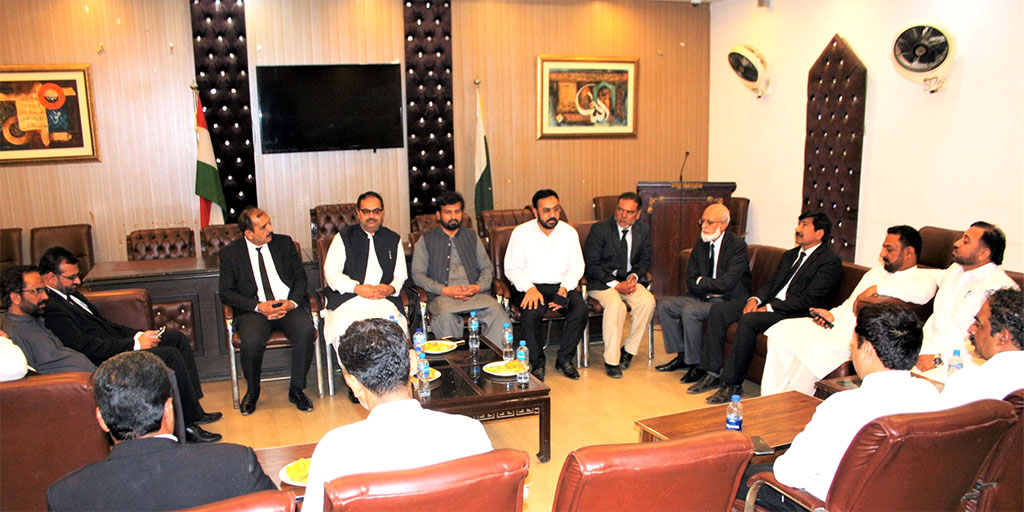 A meeting of Awami Lawyers Movement was held in the central secretariat in Model Town, which was attended by the central leaders of the body as well as PAT. Awami Lawyers Movement decided to support senior lawyer Lehrasib Khan Gondal Advocate, a candidate of the Independent Group, for the election of the president of Lahore High Court Bar Association.
The meeting was attended by Raja Zahid Mahmood, Arif Chaudhry, Naeem-ud-Din Ch Advocate, Jawwad Hamid, Asif Sulehria Advocate, Sardar Ghazanfar Hussain Advocate, Saood Khan Advocate, MH Shaheen Advocate, Pervaiz Khan Gondal Advocate, Shakeel Mumka Advocate, Anwar Amjad Advocate, Mukhtar Ahmad Advocate among many lawyers from across the country.
Lehrasib Khan Gondal Advocate thanked the PAT and Awami Lawyers Movement leaders for their support and said that he would focus on the welfare of the lawyers community after getting elected. He said that he has the support of all groups of lawyers as well as the young lawyers. He said that being a professional lawyer, he understands the problems faced by the community. He said that we would leave no stone to resolve the problems of the lawyers particularly female lawyers. He said that the country needs rule of law.
Asif Sulehria Advocate, while speaking on the occasion, said that Lehrasib Gondal is our candidate for the position of the president of Lahore Bar Association. He said that our forum will work hard day and night to get him elected. He said that we have to make Pakistan a great country with our conduct and character.