Pakistan Awami Tehreek asks the PPP not to support the PMLN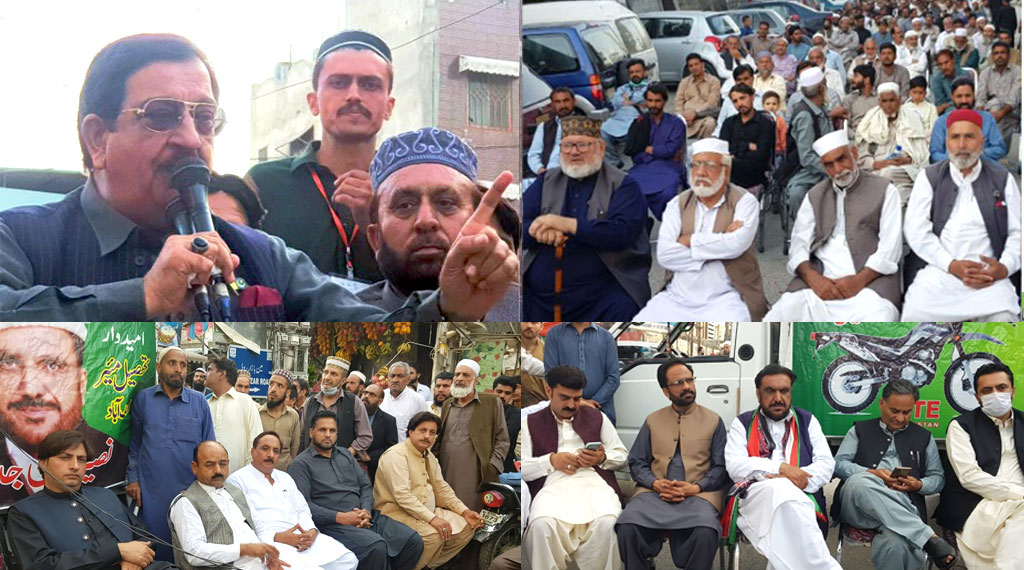 Addressing a workers convention in Abbottabad, PAT Secretary General Khurram Nawaz Gandapur has said that Pakistan Peoples Party (PPP) should stay away from the PMLN. He asked PPP co-chairman Asif Ali Zardari not to provide it with politicaloxygen and space to return to power, stating that they are involved in Model Town killings. He likened the N League to a snake and said that whenever they get a chance, they would bite the hand they fed them.
PAT Secretary General reminded the PPP leadership that the PMLN put the grave of former Prime Minister Zulifqar Ali Bhutto on media trial. He said that the treatment that the N League meted out to Benazir Bhutto, Nusrat Bhutto and even Asif Zardari himself is part of history. He said that the PAT supports the making of new provinces on administrative lines and an efficient local government system.
Naseer Khan Jadoon, while addressing the convocation, said that the PAT will play its role in all the provinces. He said that the party has made full preparations for local government elections in KP. He said that if the South Punjab can be made a new province and a resolution moved in the National Assembly for this purpose, then why not Hazara? He said that our demand to the Prime Minister is that his government should consider introducing legislation in the parliament for Hazara province as well along with South Punjab.
In his speech, PAT Central Punjab President Qazi Shafique said that we supported the PPP candidate contesting for NA 133 seat because the PPP was fighting the election against the perpetrator of Model Town tragedy. He said that the N League is an anti-people party and it should not get any political oxygen.
Malik Karamat said in his speech that Asif Ali Zardari has hurt the feelings of the PAT workers and Pakistanis by giving his full support to the possibility of Shahbaz Sharif being the Prime Minister and Rana Sanaullah Interior Minister.
PAT Secretary Coordination Arif Chaudhry said that the PAT is a voice of change. He said that Dr Tahir-ul-Qadri gave masses the awareness about the system, adding that the time has come to implement the ideology of Dr Qadri. He said that the current political system has brought a great disappointment for the people. He said that the patriotic citizens should come forward and play their national role instead of being spectators on the sidelines.
Meanwhile, the central leaders of KP and Hazara Division warmly received Khurram Nawaz Gandapur and other leaders on their arrival in Abbottabad. Rose petals were showered on the caravan. Those who attended the workers convention included Qazi Shafique, Naseer Khan Jadoon, Javed Hazarvi, Syed Rahat Kazmi, Malik Karamat, Asif Sulehria, Malik Tahir Javed, Ghulam Ali Khan, Azhar Mahmood Awan, Mazhar Mahmood Alvi, and Dr Umar Younis.