PAT sets up committee to run electoral campaign for AJK elections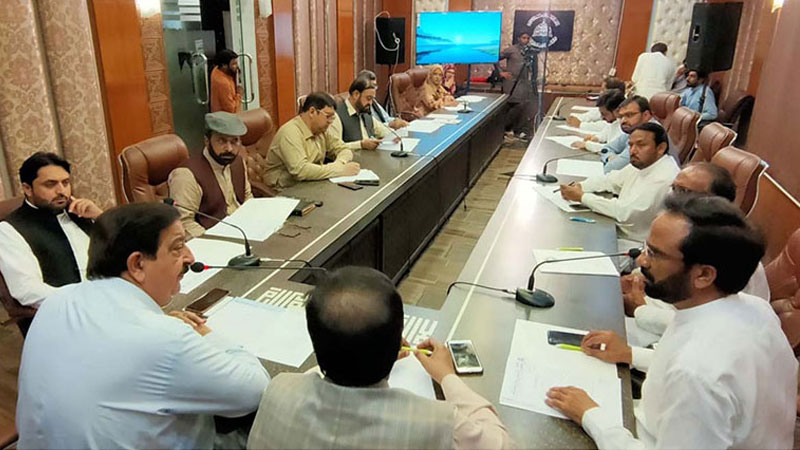 Pakistan Awami Tehreek has expressed its grave concern on the government's failure to design a local government system and stop the elected representatives from working despite clear judicial orders. It has demanded that the government allows the LG representatives to work with complete administrative and fiscal freedom in line with the orders of the court. The working of the LG institutions through the government machinery instead of the locally elected people is not only illegal but also undemocratic.
The Core Committee of Pakistan Awami Tehreek held its meeting here under the chairmanship of convenor Khurram Nawaz Gandapur. Central PAT President Qazi Zahid Hussain joined the meeting via video link from Karachi. The Core Committee decided to field PAT candidates and run a robust electoral campaign. A special committee was formed to make all the arrangements in this regard.
PAT candidate Tahir Khokhar, while speaking on the occasion, said that like the practice of the previous governments, this government too wants results of its will. The meeting condemned the terrorist incident in Lahore and appreciated the performance of the law enforcement agencies for promptly arresting the facilitators.
The Core Committee appreciated the government for making excellent arrangements for the vaccination drive. It also expressed its concern on the instances of overbilling and unannounced load-shedding in this extreme heat. It asked the government to take immediate steps to end load-shedding so that people can have some respite from the intense heatwave.
Central PAT President Qazi Zahid Hussain congratulated Tahir Khokhar on joining PAT and welcomed him. The Core Committee approved the nomination of Naeem-ud-Din Chaudhry Advocate, Ms. Ayesha Mubashir and Razia Naveed to represent the lawyers and Women League. The meeting also set the target of completing organization up to the level of the Union Council until December.
The meeting was attended by deputy convenor Qazi Shafique, deputy convenor Arif Chaudhry, Raja Zahid Mahmood, Mian Zahid Islam, Basharat Jaspal, Noor Ahmad Sahoo, Mian Rehan Maqbool, Mian Kashif, Sultan Mahmood Chaudhry, Noorullah Siddiqui, Ibrar Raza Advocate, Naseer Khan, Naeem-ud-Din Chaudhry Advocate, Ayesha Mubashir, Rao Kamran, Rao Arif Rizvi, Touquir Awan, Syed Zafar Iqbal and Khalid Durrani.