Rana Sanaullah misleading nation about Model Town tragedy: PAT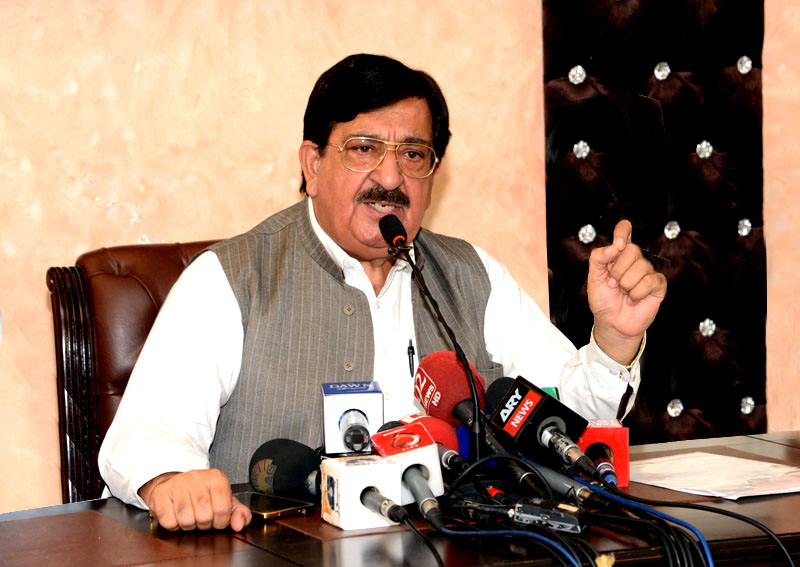 PAT Secretary General Khurram Nawaz Gandapur has said that Rana Sanaullah misled the National Assembly in connection with the Model Town case because the FIR for killing 14 innocent civilians had been registered on the court orders.
Responding to PML-N MNA and former Punjab law minister Rana Sanaullah's claim in the National Assembly, PAT leader said that Rana Sana, prime minister Nawaz Sharif and then chief minister Shahbaz Sharif were nominated as accused in the Model Town massacre and FIR registered with the Faisal Town police, adding that it hasn't yet been quashed by any competent authority.
Gandapur alleged that the Shahbaz government that continued ruling Punjab for four years after the tragedy, did not allow any neutral inquiry into the incident though a 72-day sit-in was staged in Islamabad for the purpose.
He questioned if Rana Sana and his leaders were innocent in the case then why they disallowed an impartial investigation into it, notwithstanding numerous protests and demands by the heirs of those martyred and injured in the incident.
Khurram Nawaz Gandapur said all and sundry in the country know how the Sharifs cover up their alleged crimes and extract decisions in their favour from courts, a glimpse of which is evident in the Justice Qayyum case.
The PAT secretary-general asked Rana Sana that before taking an oath on his innocence, he should first answer the questions as to who got 14 people in Model Town killed during the Shahbaz government?
Khurram Nawaz Gandapur said the PAT leadership is also ready to say on oath that the Model Town tragedy was plotted by Nawaz, Shahbaz, and Sana and was executed by then Punjab IG Mushtaq Sukhera as the earlier inspector-general of police and Lahore DCO had been transferred overnight to execute the plan without any let or go.
PAT Secretary-General said the PML-N had been and is using the platform of the National Assembly to mislead the nation and recalled that Nawaz Sharif had used the same floor to give money trail of his family's assets only to retract the same in a court of law.
Gandapur lamented that the so-called investigation team never summoned the accused for recording their statements while the report of the judicial commission on the issue was also sabotaged and an impartial inquiry held on the orders of the Supreme Court was scuttled at the last stage.
The Pat leader alleged that none could match PML-N leaders in telling lies, mudslinging, character assassination, horse-trading and buying favours but, he cautioned when Allah wills then mighty kings of their times are disgraced at the hands of ordinary creatures.
He claimed that the killings of various people in Faisalabad at the behest of Rana Sana are the talk of the town as even PML-N leaders had spoken about it during the party meetings.