Jolting the status quo by Farooq Hameed Khan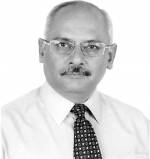 We are masters in the art of making blunders, then creating and prolonging our own crises. If only the Pakistan Tehreek-e-Insaf's (PTI) demand for recounting/ verification of ballot papers in four sample electoral constituencies had been timely met, the present situation could have been averted.
If Minhaj ul Quran's FIR had been registered as per law within a few days of the Model Town tragedy and had the Chief Minister of Punjab accepted responsibility and resigned in line with true democratic traditions and principles, Dr Tahir ul Qadri would not have gone so far.
By dragging the political settlement with Imran Khan and Dr. Qadri, the government has only itself to blame for the prevailing security situation that led to the postponement of the Chinese President's visit to Islamabad.
This development is no more than a temporary diplomatic setback since Pak- China relations and a strategic partnership between the two friends is too deep rooted to be affected by an odd postponement. That this is the third visit called off by a foreign head of state, more than highlights the need for political stability, better governance and a more visionary approach in handling the affairs of the state.
With the nation undergoing mental trauma, with Islamabad in a state of paralysis and the government in shut down mode, Prime Minister Nawaz Sharif faces the strongest ever challenge to his 'mandated' five years tenure.
After being named in the Model Town FIR that contains murder and terrorism charges and the controversy regarding his 'mis-statement' on parliament's floor over his request to the army chief to facilitate/ mediate with Imran Khan and Dr Qadri, the Prime Minister must admit that his moral legitimacy has suffered a serious blow.
Both the Sharifs must be commended for clinging to their egos and resisting Imran Khan and Dr Tahir ul Qadri's demands for their resignation to facilitate a fair investigation into the May 2013 elections and the police/joint investigation team in a post FIR scenario in Model Town case. In any other civilized democracy, the top chief executives would have stepped down voluntarily in similar circumstances.
It was hypocrisy at its very best, witnessed in the form of impressive debating club style speeches made by some of our worthy lawmakers during the parliament's joint session. It appeared as if status quo forces had joined hands to protect their vested interests. While they valiantly defended the Constitution, law and democracy, a few conveniently forgot that they were ardent supporters and beneficiaries of military rule in the past. Instead of traditional pro democracy rhetoric, the joint session should have undertaken a thorough soul searching and asked themselves the following questions.
Why have democracy and parliament failed to deliver towards improving the lives of the common people? Are poor and rich equal before law and justice? Why has power not been devolved at the grass roots level despite repeated directives of the Supreme Court? Why have the rich and mighty escaped accountability?
The parliamentarians rightly condemned the temporary takeover of Pakistan television's headquarters by certain miscreants from amongst protestors and suspension of PTV transmission. But why did they fail to condemn the excessive use of force and police highhandedness that reportedly led to four deaths and injuries to over 700 protestors including women and children. Did the Model Town tragedy not deserve a resolution of condemnation as well as sympathy and support for the shuhada's families?
The Islamabad authorities should have relied more on federal assets including local Islamabad police and Rangers to maintain law and order instead of amassing an army of Punjab police and Frontier Constabulary. The presence of the military to guard state symbols was essential under article 245. But was there any need to call in around 1000 railway policemen that compromised the security of railway stations countrywide?
After its role in the Model Town massacre and siege of Minhaj ul Quran (MUQ), the redeployment of Punjab Police by the thousands in Islamabad was an ill advised move. The crackdown against protestors spearheaded by Punjab police smacked of a vendetta especially against poor MUQ/ Pakistan Awami Tehreek workers.
In view of the Model Town experience, better sense prevailed as both Islamabad and Punjab police forces were apparently not armed with weapons, though many of the injured reportedly received firearm injuries.
There seems to be something terribly wrong with the orientation, discipline and training of Punjab police. While it was the police tout Gullu Butt who went on a rampage destroying private vehicles parked in MUQ premises, this time the media's cameras caught Punjab police personnel smashing vehicles carrying food supplies for the dharna participants.
Like the dreaded Federal Security Force ( FSF) raised by former prime minister Zulfiqar Ali Bhutto in the 70's to suppress his political opponents, the Punjab police too seems to serve as a tool to victimize Raiwind's political rivals. The Punjab government therefore, has a major responsibility in initiating a course correction for Punjab police towards professionalism and good conduct.
The army must remain committed to democracy and not get provoked by hostile statements directed at it during the joint session. It must continue to show restraint and respect the democratic right of peaceful protests by the inqilabi /azadi dharna goers. Under no circumstances should it fall into the trap of confronting its own citizens.
We see a changing Pakistan. The thousands of protestors from all segments of our society have braved extreme weather and living conditions for almost three weeks now, withstood state excesses and remained committed to their just cause. The corrupt, well entrenched and authoritarian status quo mindset has received a severe jolt and the 'sit-ins' have already scored a moral victory over the status quo.
Despite the risks and hazards faced by the media, its contribution towards a changing Pakistan is commendable. One must praise the courage of the brave young (including females) media reporters, anchors, cameramen and technicians who face hostile living conditions, were beaten up by the police but continued their live on site transmissions from their DSNGs in Islamabad.
These long marches have strengthened democracy and seem to signal the beginning of the end of the status quo in Pakistan.
The writer is a retired brigadier and a political/defence analyst and columnist.
Source: http://www.nation.com.pk/columns/06-Sep-2014/jolting-the-status-quo