The 30th Foundation Day of PAT celebrated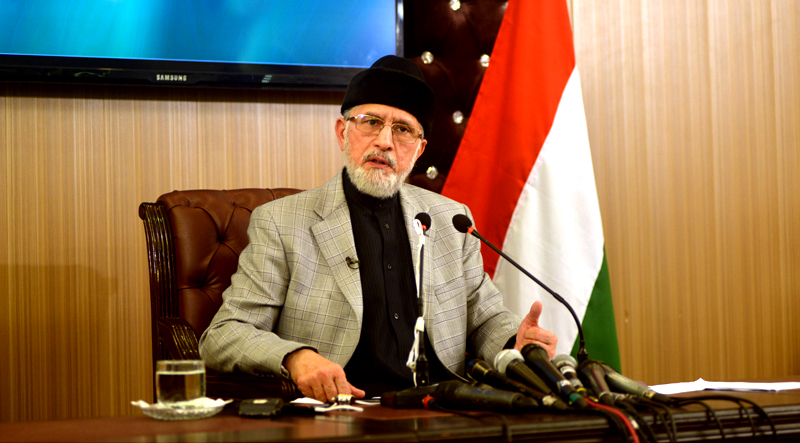 Addressing the meeting of the PAT Core Committee on the foundation day of the party, Dr Muhammad Tahir-ul-Qadri has said that the PAT workers waged exemplary punishment for the elimination of dynastic political monopoly based on oppression, exploitation, and corruption. He said that we pay our rich homage to our workers, and the martyrs of Model Town tragedy and Inqilab march on the 30th foundation day of the PAT. He said that God willing, this predatory system will certainly be demolished due to the sacrifices of the PAT workers and 210 million people will get their constitutional rights and those who shed the blood of the innocent people will meet their horrible end.
Dr Tahir-ul-Qadri said that all the looters who plundered the national wealth against whom the PAT waged a relentless struggle for three decades have been exposed before the masses today and are serving their jail terms owing to their misdeeds and corrupt practices. He said that the judicial verdicts on their corruption have endorsed our stance and struggle. He said that some members of the mafia are behind bars, others are being held to account, and the remaining have fled the country due to the fear of accountability. He warned if the process of accountability was left halfway, the whole country will suffer the consequences.
The PAT leader said that those power drunk rulers who oppressed the PAT workers and went from the pillar to post to stop him from returning to Pakistan do not have a place to hide in Pakistan and have been begging or NROs and bails but added in the same breath that the blood of the innocent people will not let them be peaceful.
Dr Qadri said that the PAT has spent each day of its thirty-year political journey in the struggle of protecting the rights of the common man and did not allow any industrialist to hijack their struggle, exposed the corrupt face of Pakistan's rigged electoral system, presented the vision of the institutional response, and highlighted the importance of Articles 62 and 63. He said that today the entire state structure and the institutions are speaking openly against the iniquitous system. He said that those speaking against the system have got the courage to do so from the sacrifices of the PAT workers.
Meanwhile, PAT central President Qazi Zahid Hussain, Secretary General Khurram Nawaz Gandapur and Secretary Information Noorullah Siddiqui have congratulated the PAT workers inside and outside of Pakistan on the 30th foundation day of the party. They expressed the resolve that the PAT will continue its revolutionary struggle for the rule of law, and peace, progress, and prosperity of Pakistan and will leave no stone unturned to get justice for the families of the martyrs of Model Town.